FACTS AND FIGURES FOR YOUR INFORMATION

It took radio over 50 years to reach
an audience of 50 million listeners
and 13 years for television to reach
the same amount of people. By
comparison it took the internet only
5 years to attract 50 million users.
It comes as no surprise that it's the
fastest growing medium in the world
today.
Morgan Stanley Dean Witter
The Internet Report 1999
The internet is one of the most flexible communications tools of
the present day. Like the Fax Machine or the Telephone it has
thousands of uses.
As more people use the internet the more useful it becomes. The
UK leads Europe in terms of Internet usage, with more than 10
million households connected to the internet which represents
50% of the UK population.
The Internet is one of the greatest opportunities and challenges to
face businesses today. Most businesses will benefit in some way
from being on line. Not all businesses will want to sell over the
Internet, but almost any business can use this as an inexpensive
advertising medium to attract customers around the clock.
Rest assured that thousands of small businesses are using the Internet
.
It represents a superb opportunity for them to reach new markets and
compete against the big players on an equal footing. With the help of
Colorflair it need not be complicated or expensive to get started.

IT IS INTERESTING TO NOTE
That 66% of British young people
prefer going on line to talking on the
telephone.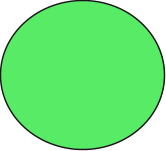 There are now more
than 1 billion sites on
the Internet and 87%
of them are written in
English